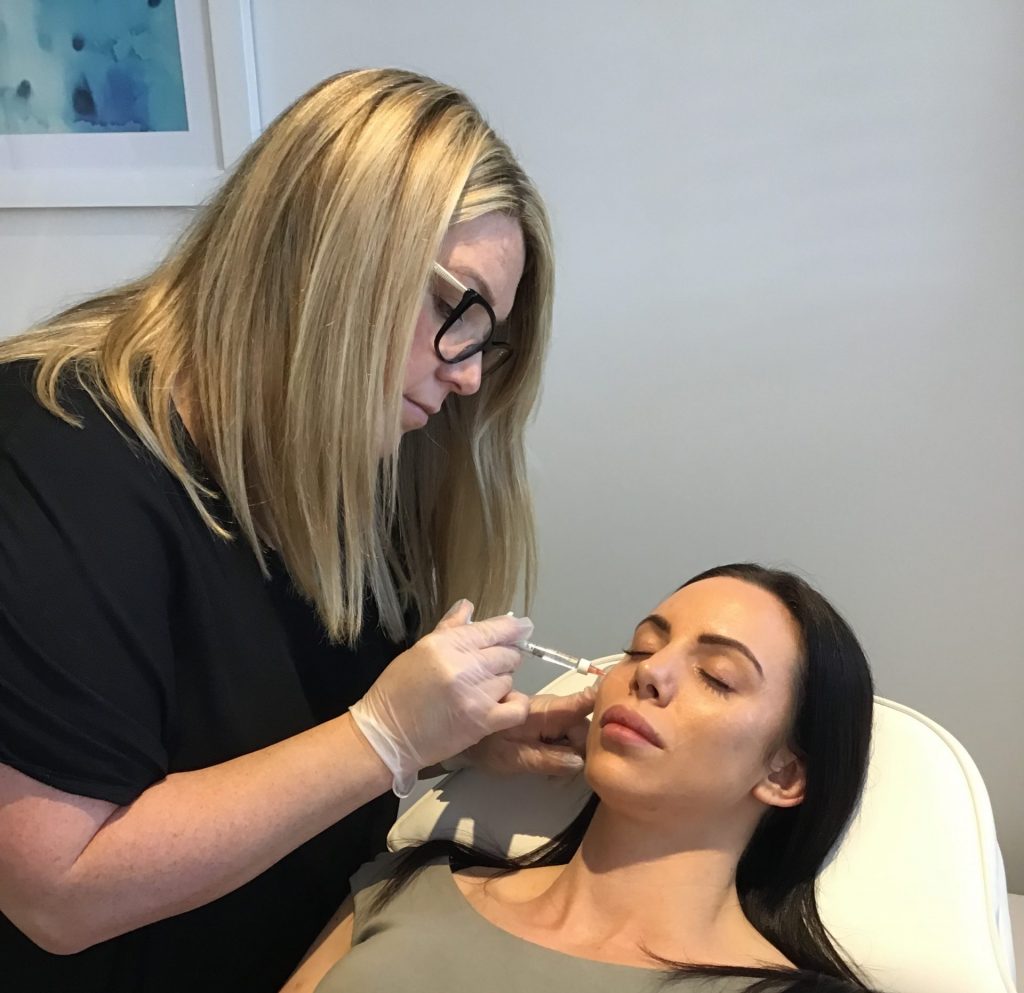 Alysha from Peninsula Aesthetics works from Zenyu Skin and Beauty Clinic on a Friday. Zenyu Skin and Beauty can be found at Shop 8, 234 Main St, Mornington 3931 and their phone number is (03) 5975 0099.
As Alysha spends much of her working week here we thought we'd share with you a little more about Zenyu Skin and Beauty so you can understand why Alysha chooses to work some of her time from there. 
Zenyu Skin and beauty has lofty aims. As they have on their website, "Zenyu Skin And Beauty aims to elevate your senses, transporting your mind, body & soul to a new level of relaxation from the moment you arrive."
Zenyu Skin and Beauty offers a high quality range of products and services that matches Alysha's passion for supporting her clients. Alysha is passionate and she has strong goals. She wants to help clients meet expectations. As she says herself, "when clients come to see me my goal is to create the best version of you whilst enhancing your natural beauty."
Zenyu Skin and Beauty offers a number of services. The range listed on their website includes "services such as sugaring, Tuscan tans, massage, cosmetic tattooing, eyelash extensions, Men's grooming and so much more!"
I think it's important to further expand upon Zenyu Skin and Beauty's mission. As they state on their website, "Zenyu believes that all men & women should be able to walk confidently with glowing skin." As mentioned above, this mission matches perfectly with Alysha's own mission of allowing people to create their own best version of themselves. Alysha, and the rest of the team at Zenyu Skin and Beauty recognise that everyone deserves great skin. 
When booking an appointment with Alysha at Zenyu Skin and Beauty it's important to take note of their Booking Policy. Their Booking Policy is strictly enforced;
We have strict hygiene requirements because of the current COVID-19 pandemic. Our appointments are limited and we can't afford to have no shows. An appointment reminder will be sent to you 48 hours prior to your appointment. You'll be asked to respond via text or to call us up to confirm your appointment. If you cancel with less than 24 hours notice you may be charged a cancellation fee. We ask that you arrive 10 minutes early for your appointment to fill in any forms required but please try not to arrive earlier as we are allowed minimal clients on our premises. 
If you arrive late your appointment may be shortened so we don't keep the next client waiting. 
You can pay for your appointment via Cash, Eftpos & Credit Cards.
AfterPay and Payment Plans are available.
If you have any questions you can contact Alysha through the contact details available on this website or contact Zenyu Skin and Beauty via the contact details on their website.